Exclusive In-Room Advertising
Hotelstands.com secures the contract with nearby hotels.




Produced in 4-color and includes your menu on back.




Convenient low payment terms available.




Guaranteed to be seen by thousands of hotel guests each year.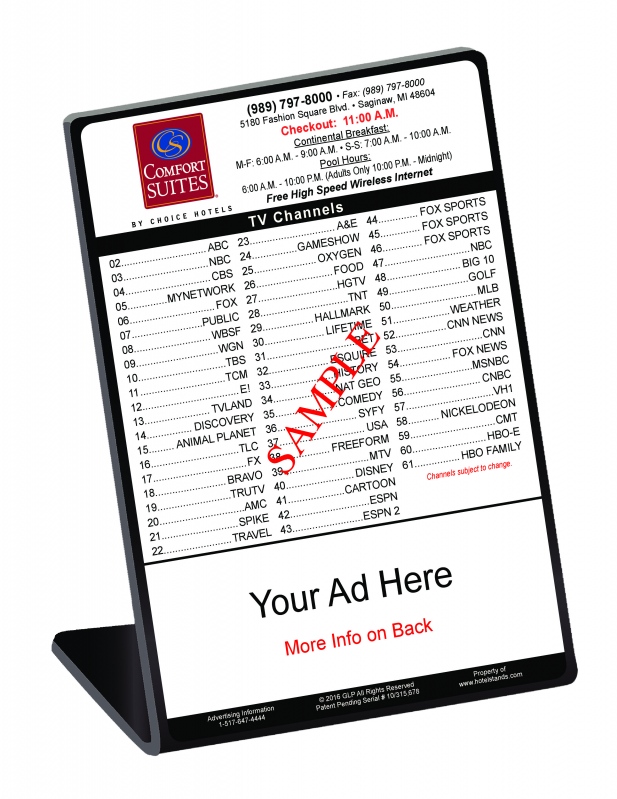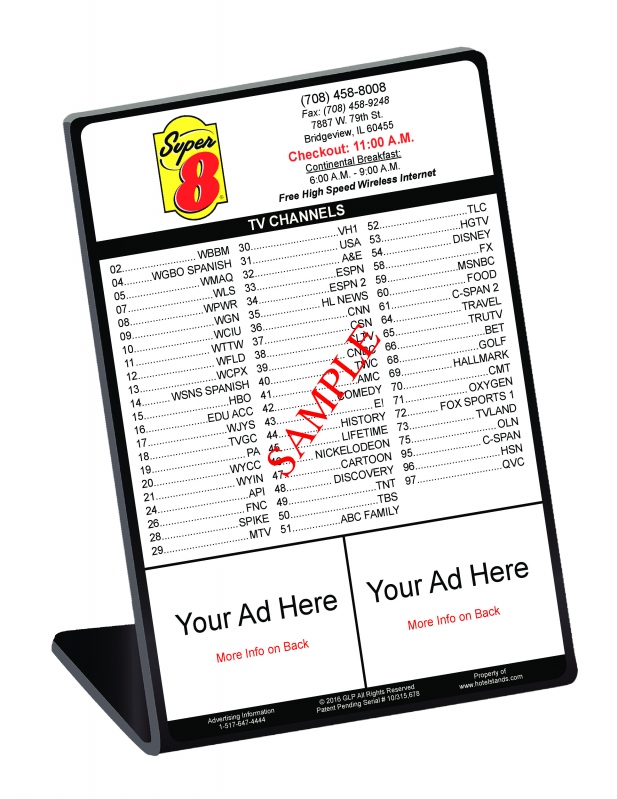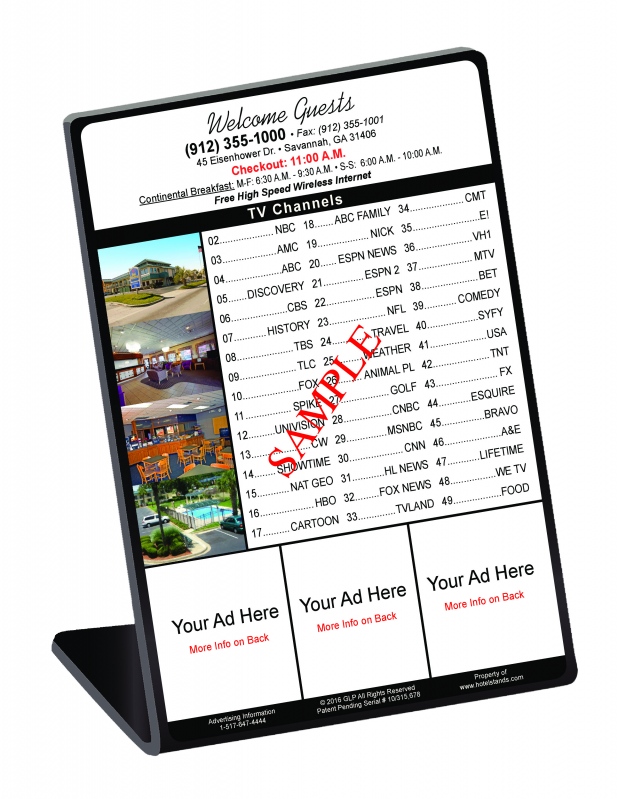 Here are some targeted companies that we feel will be a great fit for our exclusive ad with HotelStands.com: The possibilites are endless, but Space Is Limited!